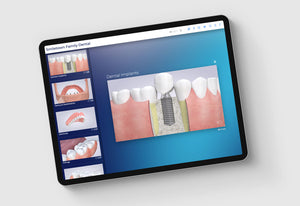 ToothoWeb Patient Education Monthly Subscription
We're bringing patient education into the modern era with ToothorWeb, the new app exclusively from Toothority. ToothorWeb is a simple yet powerful patient education solution that's designed to give any practice a cutting-edge advantage. Read on to discover all the ways ToothorWeb will improve your doctor-patient relationships today and in the future.
Try a Live Demo Here

.